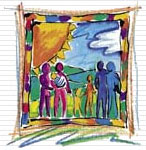 ---
June 3, 2023 - Paint and Sip
Please come and enjoy the Hudson River views and a fun afternoon creating a wine glass masterpiece for yourself or as a gift for someone special!
$40 per person. Price includes two wine glasses, all painting supplies and a beverage from our bar.
Light faire and additional beverages will be available for purchase.
Reservations required by Friday May 26.
We're unable to accommodate walk-ins for this event. RSVP to KOHmanager95@gmail.com
June 18, 2023 - Annual Father's Day Mass & Dinner
Annual Father's Day Dinner and Mass at KOH
July 3, 2023 - Annual July 4th BBQ - KOH
Annual July 4th BBQ - KOH - details coming soon.
July 15, 2023 - Tropical Night
Kolping-on-Hudson - details coming soon!
Please visit our Calendar for a complete listing of events.
---
Kolping 88th Street Celebrated its 100th Anniversary in 2014!
Read the Special Edition Bulletin Celebrating the 100th Anniversary of Kolping 88th Street
---


We, the members of the Catholic Kolping Society of America, extend the vision of our founder, Blessed Adolph Kolping, by promoting the development of the individual and family; we foster a sense of belonging and friendship through our program of spiritual, educational, charitable and social activities.

Click here to learn more about the Catholic Kolping Society (PDF).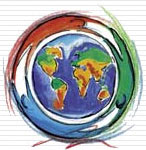 NEW! Kolping Broadcast Radio
Bringing Christ to the world through the media. The June 2023 Kolping Bulletin is now available on-line. Click here to read the current issue.
Donation or Memorial in a Member's Name: If you are interested in making a donation or memorial in a member's name, please send it to The Catholic Kolping Society, 165 E. 88th St., New York, N.Y. 10128. Please be sure to include a note saying who the check is for.
Party Planning. Please remember we are the perfect spot for your parties - First Communion, Graduation, Birthday, and even Weddings! Email KOH Manager at kohmanager95@gmail.com or call 914-736-0117. Our house on 88th Street is also available for rentals. Call and ask for either Geovanny at 212-369-6647 for dates.



Copyright © 2010 Kolping New York