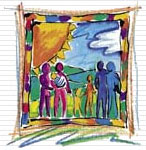 ---
February 21, 2019 - Deadline for March Bulletin
Last day to submit materials for the March Bulletin.
March 3, 2019 - Annual Elections & General Meeting
Please Join Us! Mass, Communion Brunch, Annual Elections & General Meeting
All members, friends and their guests are requested to join together on Sunday, March 3, 2019 for this day.
German Mass at 10:00 am: St. Josephs Church, 404 East 87th Street, NYC
Brunch 12 noon: Kolping House, 165 East 88th Street
We hope you will be able to join us for this very important day. A delicious lunch will be provided by Wolfgang and Geovanny that will consist of a very excellent sauerbraten, red cabbage, and spaetzli, followed by dessert, coffee and tea. The cost of brunch is $15.00 for adults and $6.00 for children under 12 years. We will be electing new members to our Board of Directors. Want to know more about the Catholic Kolping Society of New York? Want to help make decisions to ensure the Societys continued success? Then consider joining Kolpings Board of Directors. There are both Senior and Junior board seats open. To be a board member the requirements are: Senior Boardyou must be a member of the Society in good standing for a period of at least 10 years. Junior Boardyou must be a member of the Society in good standing for a period of at least 1 year. Board members must attend at least 6 board meetings per year.
Please make your reservations for the brunch by contacting Joan Smyth Dengler at 914-432-2535 or kolpingny@gmail.com.
We would appreciate your response by February 23, 2019.
March 6, 2019 - Ash Wednesday
The first day of Lent, the season of preparation for the resurrection of Jesus Christ on Easter Sunday.
March 8, 2019 - Kolping Ski Trip
Please save the datethe weekend of March 8-10, and join us for our annual Kolping Ski Trip to Mount Snow, Vermont. We will once again be staying at the Mountaineer Inn in West Dover. The trip includes two nights lodging, a hearty country breakfast on Saturday and Sunday, a wine, cheese and hot cider happy hour on Saturday, and also a group dinner Saturday evening. For more details, see the flyer in the January 2019 Bulletin.
Please visit our Calendar for a complete listing of events.
---
Kolping 88th Street Celebrated its 100th Anniversary in 2014!
Read the Special Edition Bulletin Celebrating the 100th Anniversary of Kolping 88th Street
---


Looking for a temporary place to stay in NYC? Check out our conveniently located facility on the upper east side (88th Street) in Manhattan.

Click here for information about our rooms.

Or email us at residence@kolpingny.org for more info or to make a reservation.


We, the members of the Catholic Kolping Society of America, extend the vision of our founder, Blessed Adolph Kolping, by promoting the development of the individual and family; we foster a sense of belonging and friendship through our program of spiritual, educational, charitable and social activities.

Click here to learn more about the Catholic Kolping Society (PDF).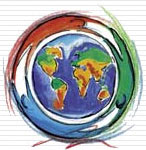 The February 2019 Kolping Bulletin is now available on-line. Click here to read the current issue.

Donation or Memorial in a Member's Name: If you are interested in making a donation or memorial in a member's name, please send it to The Catholic Kolping Society, 165 E. 88th St., New York, N.Y. 10128. Please be sure to include a note saying who the check is for.

Kolping-on-Hudson Meals: Meals will be served from Mother's Day on, Sundays at 1:00 pm.

Party Planning. Please remember we are the perfect spot for your parties - First Communion, Graduation, Birthday, and even Weddings! Call our manager Heidi Umland to book your date at 718-805-0552 (weekdays) and 914-736-0117 (weekends). Our house on 88th Street is also available for rentals. Call and ask for either Ken or Geovanny at 212-369-6647 for those dates.

Click here to view all of the Classsied Ads. Or, post your ad today!




Copyright © 2010 Kolping New York