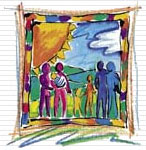 ---
March 22, 2019 - Deadline for April Bulletin
Last day to submit materials for the April Bulletin.
April 6, 2019 - KOH Cleanup
Its that time of year againplanning our Springtime activities at Kolping-on-Hudson so we can enjoy the beautiful Summer days. Please mark your calendar for April 6-7, our first scheduled weekend cleanup at Kolping-on-Hudson!
Well come together that Saturday and Sunday to start the work. Every one of us big and smallhas talents to offer. Projects will range from gardening and raking the grounds to sweeping out the dust and cobwebs from last year to preparing our kitchen for the delicious meals to come. There will be special projects as well, keep an eye out for announcements as they come together. Oftentimes, these group workdays inspire us to start the Spring makeover at our own homes. Come and be renewed by the energy of your Kolping Family.
This years cleanup dates are: April 6-7, April 13-14, April 27-28, May 4-5, May 11.
Well work together for a few hours, then sit down to enjoy a delicious lunch provided for the volunteers. Please let Heidi Umland know in advance what days you can come. This way we can have the right tools ready to make the most of your generous gift of time (of course, if you find yourself unexpectedly available, come on by even without an rsvpwell be happy to see you.)
Reach out to Heidi during the week before to RSVPheidiumland@verizon.net or 917 699 6875. Join your fellow Kolping members for some service hours.
April 7, 2019 - KOH Cleanup
Please come and meet with fellow members and volunteer and help get the property ready for the 2019 season!
April 13, 2019 - KOH Cleanup
Please come and meet with fellow members and volunteer and help get the property ready for this season.
Please visit our Calendar for a complete listing of events.
---
Kolping 88th Street Celebrated its 100th Anniversary in 2014!
Read the Special Edition Bulletin Celebrating the 100th Anniversary of Kolping 88th Street
---


Looking for a temporary place to stay in NYC? Check out our conveniently located facility on the upper east side (88th Street) in Manhattan.

Click here for information about our rooms.

Or email us at residence@kolpingny.org for more info or to make a reservation.


We, the members of the Catholic Kolping Society of America, extend the vision of our founder, Blessed Adolph Kolping, by promoting the development of the individual and family; we foster a sense of belonging and friendship through our program of spiritual, educational, charitable and social activities.

Click here to learn more about the Catholic Kolping Society (PDF).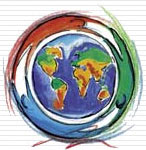 The March 2019 Kolping Bulletin is now available on-line. Click here to read the current issue.

Donation or Memorial in a Member's Name: If you are interested in making a donation or memorial in a member's name, please send it to The Catholic Kolping Society, 165 E. 88th St., New York, N.Y. 10128. Please be sure to include a note saying who the check is for.

Kolping-on-Hudson Meals: Meals will be served from Mother's Day on, Sundays at 1:00 pm.

Party Planning. Please remember we are the perfect spot for your parties - First Communion, Graduation, Birthday, and even Weddings! Call our manager Heidi Umland to book your date at 718-805-0552 (weekdays) and 914-736-0117 (weekends). Our house on 88th Street is also available for rentals. Call and ask for either Ken or Geovanny at 212-369-6647 for those dates.

Click here to view all of the Classsied Ads. Or, post your ad today!




Copyright © 2010 Kolping New York