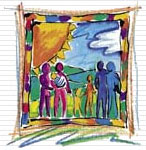 ---
February 15, 2022 - Executive Board Meeting
Kolping House 88th Street
March 2, 2022 - Ash Wednesday
The first day of Lent, the season of preparation for the resurrection of Jesus Christ on Easter Sunday.
March 6, 2022 - Annual Elections & General Meeting
Kolping House 88th Street
March 11, 2022 - Kolping Ski Trip
Join us for our annual excursion to Mount Snow.
The Kolping Family Ski Trip to Mount Snow is back for 2022—pending all the stuff we have to do to keep us healthy and safe. We will once again be staying at the Mountaineer Inn in West Dover. The trip includes two nights lodging, a hearty country breakfast on Saturday and Sunday, a wine, cheese and hot cider "happy hour" on Saturday, and also a group dinner Saturday evening.
DATES: Friday to Sunday, March 11-13 (that's the week after our Annual Meeting). Option to add on to the trip and arrive early (Wednesday or Thursday) or stay overnight into Monday.
See the flyer in this Bulletin for more information.
Please visit our Calendar for a complete listing of events.
---
Kolping 88th Street Celebrated its 100th Anniversary in 2014!
Read the Special Edition Bulletin Celebrating the 100th Anniversary of Kolping 88th Street
---


We, the members of the Catholic Kolping Society of America, extend the vision of our founder, Blessed Adolph Kolping, by promoting the development of the individual and family; we foster a sense of belonging and friendship through our program of spiritual, educational, charitable and social activities.

Click here to learn more about the Catholic Kolping Society (PDF).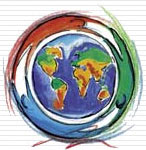 The January 2022 Kolping Bulletin is now available on-line. Click here to read the current issue.
Donation or Memorial in a Member's Name: If you are interested in making a donation or memorial in a member's name, please send it to The Catholic Kolping Society, 165 E. 88th St., New York, N.Y. 10128. Please be sure to include a note saying who the check is for.
Party Planning. Please remember we are the perfect spot for your parties - First Communion, Graduation, Birthday, and even Weddings! Email KOH Manager at kohmanager95@gmail.com or call 914-736-0117. Our house on 88th Street is also available for rentals. Call and ask for either Ken or Geovanny at 212-369-6647 for dates.



Copyright © 2010 Kolping New York