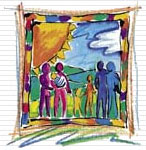 ---
May 21, 2021 - Deadline for June Bulletin
Last day to submit material for the June 2021 Bulletin.
May 31, 2021 - KOH Memorial Day BBQ
Annual KOH Memorial Day BBQ
May 31, 2021 - KOLPING ON HUDSON FOOD DRIVE
Our Food Drive officially kicks off on Mothers Day and continues through the season. Our goal this month is to provide a spaghetti dinner to all the Veterans and their families served by the Montrose VA. Please be sure to bring your contribution of pasta and sauce (plastic container or can—no glass, please) so we can say thank you to those who have given so much.
June 5, 2021 - Craft Fair / Tag Sale / Vendor Market
In the tradition of great markets like the Stormville Flea, KOH is hosting a Craft Fair / Tag Sale on Saturday June 5. Reserve your spot for $25 (only $10 for active, dues-paid-up Members) by mailing your payment to KOH Committee, Lou Coletti, 95 Montrose Point Road, Montrose, NY 10548. Demonstrate your crafting talent, showcase your direct sales business or simply clean out the attic and garage. Turn your treasures into cash.
Please visit our Calendar for a complete listing of events.
---
Kolping 88th Street Celebrated its 100th Anniversary in 2014!
Read the Special Edition Bulletin Celebrating the 100th Anniversary of Kolping 88th Street
---


We, the members of the Catholic Kolping Society of America, extend the vision of our founder, Blessed Adolph Kolping, by promoting the development of the individual and family; we foster a sense of belonging and friendship through our program of spiritual, educational, charitable and social activities.

Click here to learn more about the Catholic Kolping Society (PDF).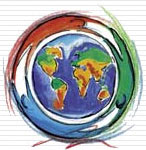 The May 2021 Kolping Bulletin is now available on-line. Click here to read the current issue.
Donation or Memorial in a Member's Name: If you are interested in making a donation or memorial in a member's name, please send it to The Catholic Kolping Society, 165 E. 88th St., New York, N.Y. 10128. Please be sure to include a note saying who the check is for.
Party Planning. Please remember we are the perfect spot for your parties - First Communion, Graduation, Birthday, and even Weddings! Email KOH Manager at kohmanager95@gmail.com or call 914-736-0117. Our house on 88th Street is also available for rentals. Call and ask for either Ken or Geovanny at 212-369-6647 for dates.



Copyright © 2010 Kolping New York